Looks like marriage equality bill be on the ballot in Oregon in 2014, the Oregonian reports: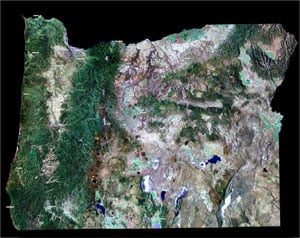 The state's major gay-rights group, Basic Rights Oregon, made the decision over the weekend to launch a petition drive on Monday to put a measure on the ballot that would allow legal recognition of same-sex marriages. Given the group's resources and the issue's high visibility, there is little doubt the group can qualify the measure for the November general election.
 "I think people are really coming to understand that marriage is unique and special and you don't want to deny that to anybody else," said Jeana Frazzini, executive director of Basic Rights Oregon, after the group's leaders and advisers met Sunday to finalize their decision to proceed…
…Basic Rights Oregon has been laying the groundwork for a statewide vote on the issue since 2009. In 2011, however, the group decided not to go to the ballot in 2012, with Frazzini saying at the time that there wasn't enough consensus on the issue to have a "reasonable expectation of success."
Anti-gay activists say they have been "preparing for months" to oppose just such an initiative.