Hundreds of people have turned out for hearings on a civil unions bill in Bangkok before the Rights and Liberties Protection Department and the House committee on Legal Affairs, Justice, and Human Rights. The bill, if passed, would be the first of its kind across Asia.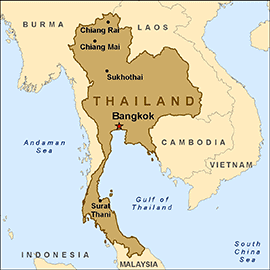 The Bangkok Post reports:
The House committee chaired by Pol Gen Viroon Phuensaen, a Pheu Thai Party-list MP, started drafting the bill a year ago after receiving a complaint from a gay male couple. The couple said they had been denied a marriage certificate.
Three more public hearings will take place at Chiang Mai University on Friday, Khon Kaen University on Feb 22 and Prince of Songkhla University on March 1, respectively. Opinions from the public will be gathered and used to amend the bill before being proposed to the cabinet for further consideration. If the cabinet rejects the bill, the supporters have pledged to collect 10,000 names of eligible voters or at least 20 members of the House of Representatives to forward to parliament for consideration.
The bill would give same-sex couples the same marriage rights as other couples, said Setthawut Rugsujitrat, a participant at the public hearing.
Supporters acknowledge that the bills chances are slim, but are hopeful that its consideration marks a new era for gay people in the region.