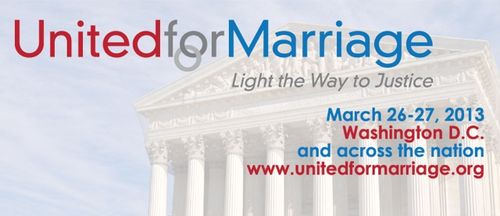 Lots of activities going on in D.C. and across the country in just a few weeks when the Supreme Court takes up the Prop 8 and DOMA cases.
A coalition of groups will be organizing local actions across the country (find or organize one HERE) and in Washington D.C. there will be rallies on March 26 and 27.
And check out the official organizing page on Facebook.