This bit of news passed me by during this week's marriage melee, but Tennessee's 'Don't Say Gay' bill, which would have prohibited discussion of homosexuality in the classroom, has died again, the AP reports: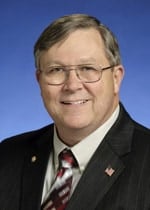 The House sponsor, Republican Rep. John Ragan of Oak Ridge, had planned to amend the legislation to require principals or counselors to identify students who might be a potential threat, but he never got a chance to do so.
The amended version would have been quite different than the Senate proposal, which sought to give schools the authority to inform parents about children who talk to school officials about their sexuality.
"I'm disappointed," Ragan said. "I thought it was a good bill. It was about school safety."
Ragan plans to reintroduce the bill next year.