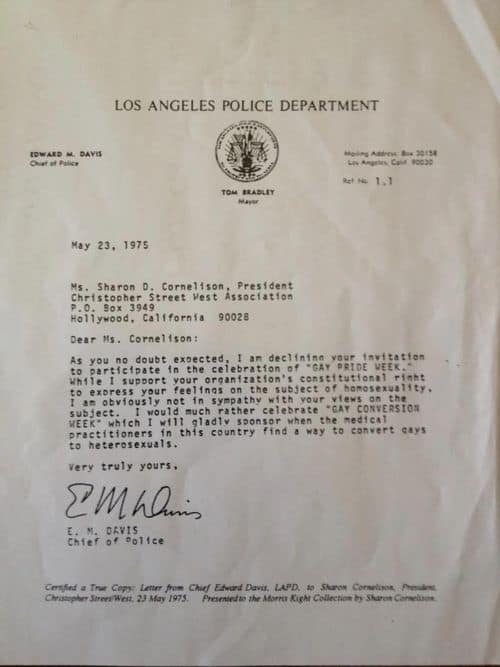 Saw this letter floating around on social media over the weekend. A lot has changed in 38 years. Though not everywhere.
Writes Police Chief E.M. Davis:
As you no doubt expected, I am declining your invitation to participate in the celebration of "GAY PRIDE WEEK." While I support your organization's constitutional right to express your feelings on the subject of homosexuality, I am obviously not in sympathy with your views on the subject. I would much rather celebrate "GAY CONVERSION WEEK" which I will gladly sponsor when the medical practitioners in this country find a way to convert gays to heterosexuals."
(via david mixner)