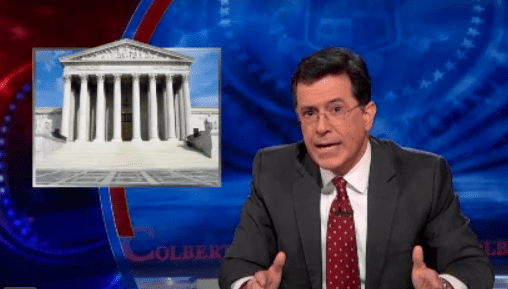 In a clip from earlier this week, Stephen Colbert breaks down this week's hearings in the U.S. Supreme Court on marriage equality. He even takes on Charles Cooper's ridiculous procreation argument against same-sex marriage. Says Colbert:
"Marriage is for procreation only. if you lose that requirement, it'll confuse the issue and straight couples forget why they're having sex."
Watch, AFTER THE JUMP.