Anti-gay California Pastor Greg Laurie, who in the past, has stated that "homosexuality is not in God's order" and a sin, will lead this year's National Day of Prayer in Washington, DC. According to the Human Rights Campaign, "Laurie will be in Washington DC next week to lead events at the Pentagon and on Capitol Hill as part of the 2013 National Day of Prayer."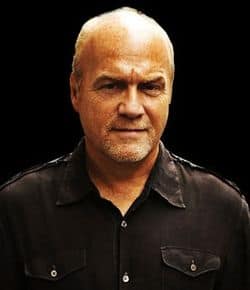 Laurie's church, Harvest Ministries, has published their anti-gay views on their website:
"We believe that homosexuality is a result of sin's widespread effects on the world. Homosexuality is a sin of behavior; therefore, people are not born into a homosexual or a lesbian lifestyle. We believe that the redemption for this sin, as for all sin, is only possible through the death and resurrection of Jesus Christ."
The HRC claims that "Pastor Laurie's message is out of step with what the majority of people of faith across this country believe."
OutServe-SLDN has called for Laurie's invitation to lead the event be revoked:
"Mr. Laurie represents the worst
our nation's communities of faith have to offer when it comes to
fairness, justice, and equality. His hurtful, out-of-the-mainstream
rhetoric stands at direct odds with the mission the Commander-in-Chief
and the Secretary of Defense have laid out…we call upon the Department
of Defense to rescind their invitation to Pastor Laurie and invite in
his place a faith leader who can speak with integrity and respect to the
needs and concerns of all of our nation's courageous service members."
The National Day of Prayer will take place on Thursday, May, 2, 2013.