After discussions with New York Attorney General Eric Schneiderman, who last month expressed concern over reports that potentional recruits at the NFL Combine were being asked questions to possibly determine whether or not they are gay, the NFL has announced it will be reinforcing policies against discrimination based on sexual orientation, ESPN reports: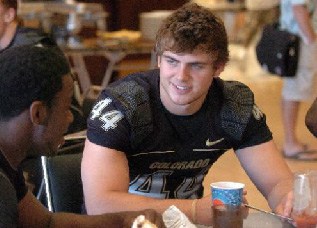 The league will circulate its policy to all 32 teams and hang posters in locker rooms explaining the anti-discrimination rules. In addition, the NFL will hold training sessions for league personnel, including rookies and those responsible for hiring and recruiting new players.
The NFL also said it would strengthen its protocols for reporting incidents of discrimination or harassment.
"The NFL has a long history of valuing diversity and inclusion," commissioner Roger Goodell said in a statement. "Discrimination and harassment based on sexual orientation is not consistent with our values and is unacceptable in the National Football League."
After investigating, the NFL said it found "no specific violations" at the Combine regarding inappropriate questioning.