Representative Pete Visclosky (D-IN) announced his support for marriage equality today. Visclosky's district is northwestern Indiana.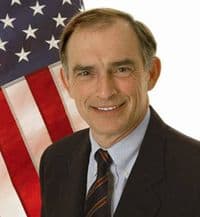 Wrote Visclosky on Facebook:
"I support marriage equality for all couples and believe that every single American should be able to marry the person they love. I believe that it is unfair that, under current law, same-sex couples are legally prohibited from taking advantage of the federal laws that provide financial and legal benefits to married couples. I believe that we can no longer allow the states to discriminate against same-sex marriages. Rather, I believe that the federal government should ensure that all consenting adults, no matter who they are or who they love, have the exact same marriage rights."
Viscslosky voted for DOMA in 1996. Today his spokesman said Visclosky "regrets that vote."