Game of Thrones set to end after its seventh season.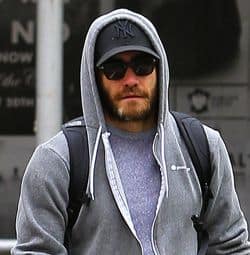 Jake Gyllenhaal strolls around SoHo in disguise.

 A comic book about Stonewall will hits stands on the 44th anniversary of the riots. Watch a trailer here.

 Singer and Daft Punk collaborator Romanthony dead at 46.

 Kristen Stewart and Robert Pattinson might be done.

 Neighbourhood Watch survey inquires whether responder is gay, bisexual or straight: "The questionnaire by West Midlands Police asked residents in Birmingham questions about their sexual orientation so they could help officers 'detect crime and anti-social behaviour.'"

 80,000 expected to attend today's Long Beach Pride parade.

Pride communion celebrates marriage equality in Minnesota: "Revolution Church in Minneapolis served congregants rainbow-colored communion bread during its inaugural service last Sunday."

 European Union asks Russia to not move forward with "gay propaganda" bill: "'The EU called on Russia to refrain from adopting federal legislation on 'homosexual propaganda,' which it believed could increase discrimination and violence against LGBTI individuals,' the EU said in a statement on its website. The statement referred to the results of a meeting on May 17 in Brussels between Russian and EU diplomats on human rights issues."

 Yahoo will fork over $1.1 billion dollars for Tumblr.

 Star Trek: Into Darkness has raked in over $84 million at the box office since it opened Wednesday.