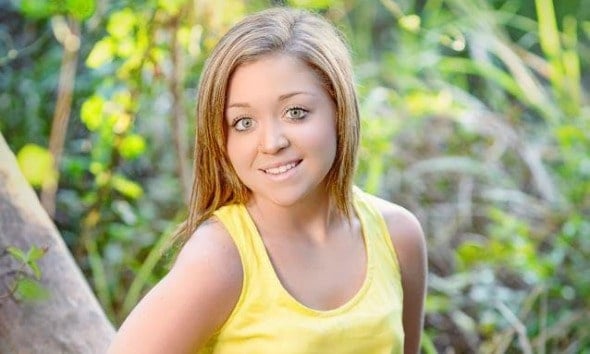 Earlier this school year, Florida's Sebastian River High School senior Kaitlyn Hunt began a relationship with a fellow classmate, a 15-year old girl. This past February, soon after her 18th birthday, she was arrested and charged with two felony counts of lewd and lascivious battery on a child 12–16 years of age.
Hunt's parents claim the the family of their daughter's girlfriend has never approved of the same-sex relationship and has since made Hunt a target. According to The Examiner:
"They are out to destroy my daughter, because they feel like she 'made' their daughter gay. They see being gay as wrong and they blame my daughter. Of course, I see it 100% differently. I don't see or label these girls as gay. They are teenagers in high school experimenting with their sexuality – with mutual consent. And even if their daughter is gay, who cares? She is still their daughter."
The other girl's family has taken even more action against Hunt: "The girl's family petitioned the school board and got Kaitilyn expelled from school, weeks before graduation. This decision was made in spite of a judge declaring she could continue to attend school as long as she didn't have contact with the girl."
More from Opposing Views, who reports on a plea deal that Hunt has been offered:
Her mother, Kelley Hunt Smith, claims State Attorney Brian Workman offered her daughter a plea deal that she has until Friday to accept or face trial. The plea deal includes "two years house arrest and one year probation."

Her father, Steven R. Hunt, said the school disapproved of the relationship from the beginning. Hunt reportedly had good grades and participated in cheerleading, chorus and basketball. She was voted "most school spirited." But when she began dating another girl from the basketball team, her coach dropped her citing that the relationship would cause "drama."
Hunt's family has started a petition on Change.org (which has so far netted over 36,000 signatures) as well as a Free Kate Facebook page.