Archbishop Salvatore Cordileone of San Francisco, chairman of the U.S. Conference of Catholic Bishops' Subcommittee for the Promotion and Defense of Marriage, published a response on Friday to Rhode Island's passage of marriage equality last week calling it "a serious injustice" and claiming that laws meaning nothing when it comes down to the union's meaning: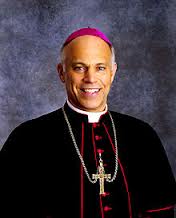 "The meaning of marriage cannot be redefined, because its meaning lies in our very nature. Therefore, regardless of what law is enacted, marriage remains the union of one man and one woman – by the very design of nature, it cannot be otherwise. Marriage is the only institution that unites a man and a woman to each other and to any child conceived of their union. While those making great sacrifices to raise their children in less than ideal circumstances need and deserve our love and support, we cannot claim to have a just society if we do not look out for the most vulnerable among us: children. That means preserving in the law the principle that every child deserves a mother and father united in marriage. That means supporting in our institutions and in our culture the true and unique meaning of marriage."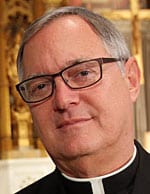 The letter follows one from Rhode Island Archbishop Thomas Tobin, who told Catholics to think twice before attending same-sex weddings:
Our respect and pastoral care, however, does not mean that we are free to endorse or ignore immoral or destructive behavior, whenever or however it occurs. Indeed, as St. Paul urges us, we are required to "speak the truth in love." (Eph 4:15)
At this moment of cultural change, it is important to affirm the teaching of the Church, based on God's word, that "homosexual acts are intrinsically disordered," (Catechism of the Catholic Church, #2357) and always sinful. And because "same-sex marriages" are clearly contrary to God's plan for the human family, and therefore objectively sinful, Catholics should examine their consciences very carefully before deciding whether or not to endorse same-sex relationships or attend same-sex ceremonies, realizing that to do so might harm their relationship with God and cause significant scandal to others.