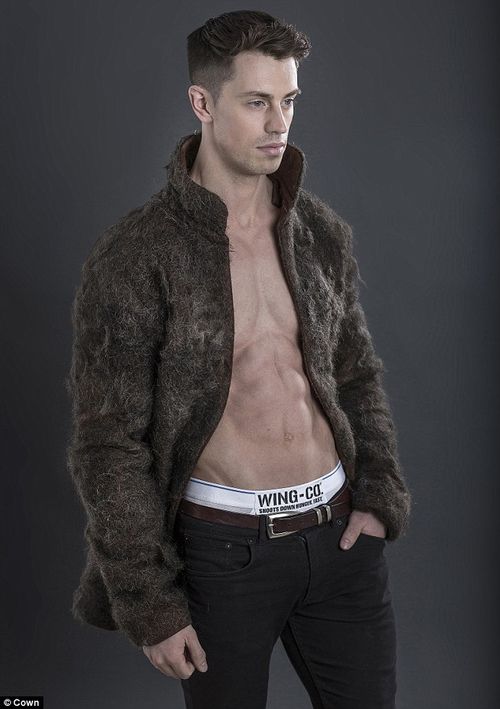 Unable to grow your own chest hair? Don't worry about it—for only $3,900 you can get your own coat of chest hair to keep you warm. Even stranger than the coat is who produced it: a man-focused milk-beverage company.
The Daily Mail reports that "The coat was commissioned by milk drink for men, Wing Co., as a protest against the widespread 'manning-down' of British men, typified by clean-shaven chests and emasculating fashion."
The coat is made from over one million individual chest hairs (from whom? I don't know) and took over 200 hours to produce.
One more shot, AFTER THE JUMP…