In the poem
"Presage," Bidart recounts a life-threatening childhood illness, after which
"you dragged your left / leg as you walked." The impediment was a sign of being
not quite reconciled to life, as if half of his body were still leaning toward
the grave. There's something of this off-kilter stride in the rhythms of
Bidart's poems, rhythms that always give the sense of a mind ill at ease,
straining for a truth it can't quite grasp—or, more often in this collection, for a
way out of an insight that has become a trap. 
Of all the
seeming solutions to the dilemma Bidart explores, the most seductive, in this collection, is love.
Many of the most moving poems in Metaphysical
Dog concern an unexpected passion for a much younger man, a passion that
the 73-year-old Bidart is grateful for even as he finds it humiliating. In
"Mourn," he offers this simple, gorgeous statement of unrequited longing:
                        He
brought
                        electric
                        promise-crammed
                        sudden
air.
                        Then
withdrew
                        lazily
                        as
if to
                        teach
you how
                        you
must live
                        short
of breath.
Bidart doesn't
harbor any illusions that love will deliver on its promises of sustaining
happiness or fulfillment; it's an appetite like any other in these poems, and
can never be satisfied.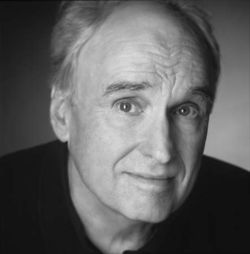 For Bidart, of
all our meaning-making activities only art offers hope for genuine or lasting significance.
Art, writes Bidart, "gives us // pattern, process / with the flesh // still
stuck to it." Because art—unlike religion or philosophy—embodies insight in
narrative and image, it can present that insight in
a way that is "truer, subtler, less // given to the illusion / seeing frees you
from it." Art is superior to ideology because it doesn't pretend to
offer solutions to the problems it presents; its task is only to diagnose those problems as precisely as possible.
Art also allows
for acknowledgement and not—as in the Catholicism of Bidart's youth—denial of
"the narcotically gorgeous // fecund earth." In gathering scraps from the real,
imperfect world, the artist can cobble together a kind of consolation for the purity that eludes us, consolation that Bidart throughout this collection calls "Magpie beauty." 
I've been reading Bidart for more than half my life, and with this new collection I
feel again how much his work has become crucial to my sense not just of poetry but of my own "ordinary divided unsimple heart." Bidart's work is one of the
unfolding wonders of the literature of our time. Read this book.
Previous reviews…
Alysia Abbot's 'Fairyland: A Memoir of My Father'
Gerbrand Bakker's 'Ten White Geese'
Jonathan Kemp's 'London Triptych' 
Benjamin Alire Saenz's 'Everything Begins and Ends at the Kentucky Club'
Garth Greenwell is the author of Mitko, which won the 2010 Miami University Press Novella Prize and was a finalist for the Edmund White Debut Fiction Award as well as a Lambda Award. This fall he will be an Arts Fellow at the University of Iowa Writers' Workshop.