For nearly half a century, Frank Bidart has been obsessed by a single theme.In this brilliantnew collection, he calls it "hunger for the absolute": our seeminglyinescapable need for purity and perfection, for some significance that transcends the organic. Whether this hungerleads to philosophy or religion, politics or love or art, it both instills ourlives with meaning and makes them intolerable.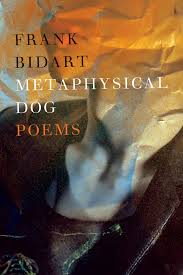 For much of hiscareer, Bidart has explored this theme through long poems written in variouspersonae. (One of these poems, "Herbert White," was recently made into a film by James Franco, who haschampioned Bidart's work.) In MetaphysicalDog, he attempts an accounting of how hunger for the absolute has been thefuel of his own life.
Almost withoutexception he sees it as a destructive force, beginning with the early "God-hunger"that made him eager to join the ranks of "priests, addicted to // unanswerablebut necessary questions, / also everywhere addicted to cruel answers." As he has in earlier poems, Bidart unequivocally rejects the Catholicism of his youth and the loathing of sex and the body itdemanded, calling it an "ecstasy…in which you call the God who made / what mustbe obliterated in you love."
But he's equallysuspicious of secular regimes of purity. Several poems in this collectionaddress ideas of America that have long urgently competed in our culture. Oneof these ideas is of the diverse, tolerant, impure nation celebrated in the poems of Walt Whitman. Against that visionBidart sets the idea of a "real" or "pure" America, an idea that has been invokedwith renewed force in some quarters since the election of an African-American president. In thepoem "Inauguration Day," Bidart presents an ominous image that might have beenlifted from the evening news:   
                        staringout across America I see since
                        Lincolngunmen
                        nursingfantasies of purity betrayed,
                        dreamingto restore
                        theglories of their blood and state
No other poetsounds like Bidart, and even in these few lines you can hear the muscularphysicality of his language, the way the sentence twists around the linebreaks, never quite as expected. Bidart's lines are very often beautiful, butthey seldom move with conventional grace.
CONTINUED, AFTER THE JUMP…
In the poem"Presage," Bidart recounts a life-threatening childhood illness, after which"you dragged your left / leg as you walked." The impediment was a sign of beingnot quite reconciled to life, as if half of his body were still leaning towardthe grave. There's something of this off-kilter stride in the rhythms ofBidart's poems, rhythms that always give the sense of a mind ill at ease,straining for a truth it can't quite grasp—or, more often in this collection, for away out of an insight that has become a trap. 
Of all theseeming solutions to the dilemma Bidart explores, the most seductive, in this collection, is love.Many of the most moving poems in MetaphysicalDog concern an unexpected passion for a much younger man, a passion thatthe 73-year-old Bidart is grateful for even as he finds it humiliating. In"Mourn," he offers this simple, gorgeous statement of unrequited longing:
                        Hebrought
                        electric
                        promise-crammed
                        suddenair.
                        Thenwithdrew
                        lazily
                        asif to
                        teachyou how
                        youmust live
                        shortof breath.
Bidart doesn'tharbor any illusions that love will deliver on its promises of sustaininghappiness or fulfillment; it's an appetite like any other in these poems, andcan never be satisfied.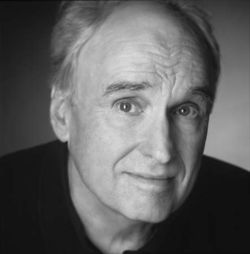 For Bidart, ofall our meaning-making activities only art offers hope for genuine or lasting significance.Art, writes Bidart, "gives us // pattern, process / with the flesh // stillstuck to it." Because art—unlike religion or philosophy—embodies insight innarrative and image, it can present that insight ina way that is "truer, subtler, less // given to the illusion / seeing frees youfrom it." Art is superior to ideology because it doesn't pretend tooffer solutions to the problems it presents; its task is only to diagnose those problems as precisely as possible.
Art also allowsfor acknowledgement and not—as in the Catholicism of Bidart's youth—denial of"the narcotically gorgeous // fecund earth." In gathering scraps from the real,imperfect world, the artist can cobble together a kind of consolation for the purity that eludes us, consolation that Bidart throughout this collection calls "Magpie beauty." 
I've been reading Bidart for more than half my life, and with this new collection Ifeel again how much his work has become crucial to my sense not just of poetry but of my own "ordinary divided unsimple heart." Bidart's work is one of theunfolding wonders of the literature of our time. Read this book.
Previous reviews…
Alysia Abbot's 'Fairyland: A Memoir of My Father'
Gerbrand Bakker's 'Ten White Geese'
Jonathan Kemp's 'London Triptych' 
Benjamin Alire Saenz's 'Everything Begins and Ends at the Kentucky Club'
Garth Greenwell is the author of Mitko, which won the 2010 Miami University Press Novella Prize and was a finalist for the Edmund White Debut Fiction Award as well as a Lambda Award. This fall he will be an Arts Fellow at the University of Iowa Writers' Workshop.