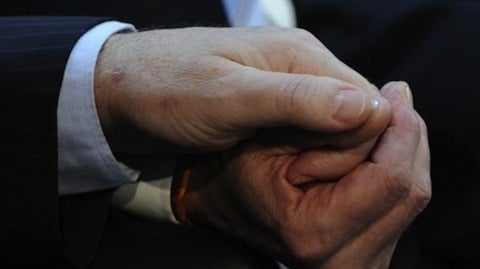 The Federal constitutional Court in Karlsruhe ruled today that treating civil unions and marriages differently for tax purposes is "unequal treatment because of sexual orientation," and thus violates the country's guarantee of equal rights for its citizens. The court saw right to the heart of the matter:
The court acknowledged that married couples enjoy special privileges because the partners also accept a strong responsibility for each other, including financial, but it argued that the civil union implies the same duties and responsibilities for gay partners.
As a result the court has ordered that the laws be amended retroactively back to 2001 when the civil union status was first introduced, and in turn the government has vowed to pass legislation by this fall to implement the court's decision. 
German citizens largely do not regard gay couples as a controversial issue which stands in stark contrast to the citizens of France, who have repsonded to the issue of gay marriage with protests, marches, and extreme instances of violence.
(via the AP)