With Michelle Bachman announcing her decision to not run for reelection Minnesota Republicans have begun lining up to claim her Sixth District seat, and Tom Emmer is the first to announce his bid, the Star Tribune reports.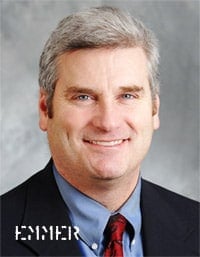 The 2010 failed gubernatorial candidate said that he has "never felt more compelled in my life to serve," and cites the IRS scandals and out-of-control spending as reasons to run, asking "Is this the legacy we want to leave to our children?" 
During his run for governor in 2010 Tom Emmer's anti-gay views were brought into focus. He donated money to You Can Run But You Cannot Hide ministries, whose band Junkyard Prophets supports executing homosexuals; he authored a consitutional amendment to ban gay marriage and fought against gay couples being given any rights; and fought against gay and lesbian couples being able to use a surrogate to concieve children. In the middle of all of this, Target and Best Buy suffered boycotts and backlash for donating to Emmer's conservative MN Forward PAC.
Presently, no Democrats have announced that they will run against him, but elections are still 18 months away which is plenty of time for a contender to emerge.