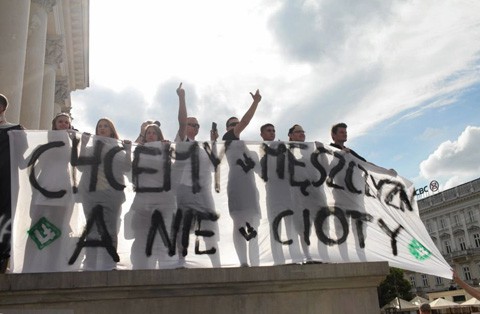 (images of anti-gay nationalists and Warsaw's equality parade here)
Poland's first openly gay MP Robert Biedron was attacked following a Gay Pride parade on Saturday in Warsaw, Polskie Radio reports: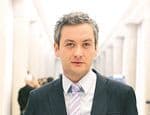 Biedron said that the attack took place in a cafe in central Warsaw where the MP was relaxing with a group of friends following the march.
"An aggressive man insulted us, using homophobic statements. He began to choke one of my friends and punched him in the face. "When he recognized me he spat in my face, raised his fists and and kicked me in the stomach," the MP said.
According to Biedron, the assailant then ran away but was arrested shortly afterwards. Meanwhile, Biedron noted that the march itself had been considerably less problematic this year. The MP stressed that there were no signs of stones or bottles being thrown at marchers on Saturday, in contrast to some previous occasions.
Biedron tweeted shortly after the attack:
"I'm sick of homophobia. I was just beaten by a homophobe in the center of Warsaw. Police quickly caught him. Evening at the police station."