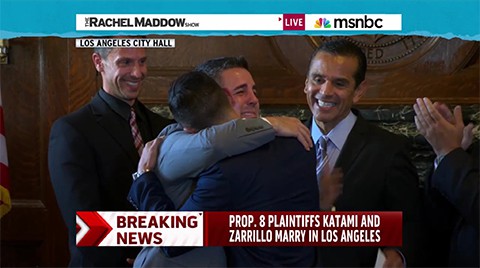 Paul Katami and Jeff Zarillo will be married today, joining their fellow Proposition 8 plaintiffs Kris Perry and Sandy Stier in tying the knot. The ceremony will take place at L.A. City Hall at 6:15 PM PST and will be officiated by L.A. Mayor Antonio Villaraigosa, the L.A. Times is reporting on Facebook.
ABC 7 tweeted that they will be covering the event live. Check back HERE as we get closer to the scheduled time for the happy couple's nuptials to watch the wedding unfold. Rachel Maddow will also have live coverage.
UPDATE: They are now officially married! Katami and Zarillo just exchanged vows in an emotional ceremony. Mayor Villaraigosa said it best, "I don't know about you but I've got goosebumps." Congratulations to Paul and Jeff who fought so hard for this day. 
Watch the VIDEO and check out some pictures from AFER of Katami and Zarillo's big day AFTER THE JUMP…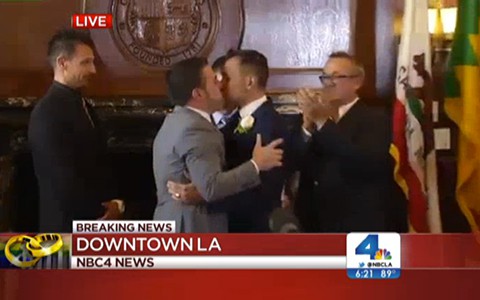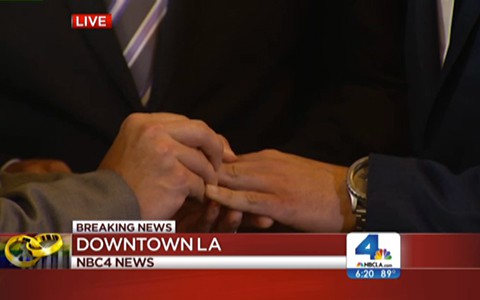 Visit NBCNews.com for breaking news, world news, and news about the economy