According to new regulations published by the Social Security Administration, transgender individuals will no longer be required to demonstrate surgical reassignment in order to change gender designation on official documents. The new

regulation is a big step for the transgender community. Salon reports: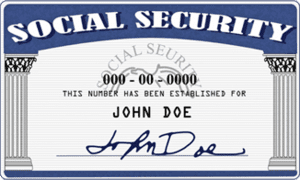 "This is a tremendous victory for our community," Ilona Turner, legal director of the Transgender Law Center, said in a statement. "The Social Security Administration was one of the last agencies to hold onto an outdated, one-size-fits-all standard for gender change. Transgender people will now be able to change all their federal documents with a simple letter from their doctor recognizing that they have undergone the appropriate treatment for them."
The letter in question is a far more preferable, and private, mode of official recognition.
…the administration will accept a letter from the person's doctor confirming that they have undergone "appropriate clinical treatment for gender transition," but, as the National Center for Transgender Equality notes, "no specific type of treatment is required, and details of your treatment should not be included in the letter from your physician to the SSA."
By increasing the options for legitimate recognition of gender reassignment, the SSA has taken a significant step toward reducing the bureaucratic processes which have made transgender individuals second-class citizens. Executive Director of the National Center for Transgender Equality, Mara Keisling, recognizes the gravity of the new regulation:
"Most people may not see this as a big deal, but transgender people know that this seemingly small technical change will protect their privacy and give them more control over their own lives" she said in a statement celebrating the change.
Here's hoping that even more significant changes are underway and that discrimination will continue to slowly be disbanded.
Image courtesy of nyc.gov.