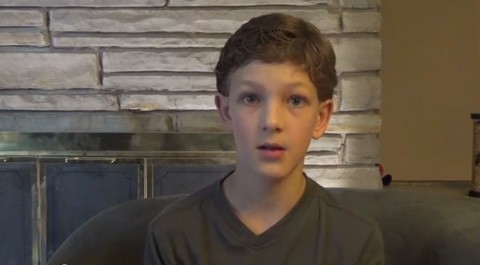 The other day we told you about 11-year-old Tennessee student Marcel Neergaard and his MoveOn.org petition to have StudentsFirst rescind their award to Rep. John Ragan. Today, StudentsFirst responded, and they stand with Marcel. In a statement on their blog, Michelle Rhee wrote:
Protecting our children is a top priority. Without safe learning environments, children can not realize their full potential. At StudentsFirst we believe that strongly, which is why, today, we stand with Marcel in support of the federal Safe Schools Improvement Act and the Student Non-Discrimination Act and will support similar measures in our active states. We encourage legislators across the country to support these measures to protect kids from bullying and discrimination as well.
In addition to giving Marcel their explicit support, StudentsFirst has stated that they are supporting the TN Dignity for All Students Act and have rescinded their "Education Reformer of the Year" award from Rep. Ragan, co-sponsor of the "Don't Say Gay" bill and "Classroom Protection Act," which would require teachers to out LGBTQ students to their parents and refer them to a psychologist.
(image and story via GLAAD)