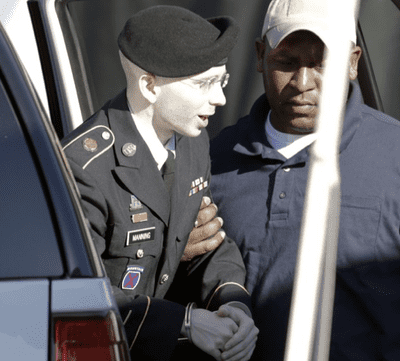 PHOTO OF THE DAY: Bradley Manning is a pale shell of his former self as he arrives at day three of his trial. 
BY SAM GREISMAN
A look back at today's top stories
ENTERTAINMENT
It seems that I am not the only one that is SURE Mad Men's mysterious Bob Benson is secretly gay. I mean, those shorts, right? Lesbian YouTuber Hartbeat is tired of questions about her butch style. Garth Greenwell reviews Jonathan Kemp's "London Triptych" which is all about transactional gay sex in London. Also, rapper Macklemore is the latest celebrity to lend his voice to a campaign that is demanding a bigger separation between Church and State. 
**
GAY ISSUES
ExxonMobil has horribly discriminatory practices when it comes to hiring (or not hiring) LGBT employees and it seems they are about to get their comeuppance. Check out the group of mouth-breathers that spouted their hate in front of the HRC headquarters yesterday. 
First Lady Michelle Obama was speaking at a fundraiser in Washington State last night and went head to head with some pretty persistent heckling over her husband's lack of protection for LGBT workers. A new survey shows which countries are the most and least accepting of gays and a new film documents the struggle of gay activists in Uganda. 
**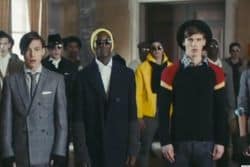 VIDEOS OF THE DAY
Male models may be super hot, but they don't exactly have a lot of stage presence. If you want to seem really informed about the demonstrations in Turkey but don't have a lot of time, this seven minute video should do the trick. 
How great would it be if we could record our dreams?! Also learn all about where wind comes from. Hint…it's not God.