The city of San Leandro, California and the San Leandro police department are being sued in federal court by two men who were arrested in June 2012 during an undercover sex sting that targeted gay men cruising a public bathroom near the San Leandro Marina, The Oakland Tribune reports: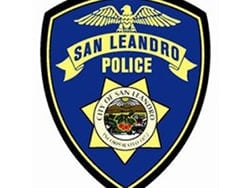 "While it's technically illegal to engage in
sexual activity in a public place, targeting only gay men for the
activity is troublesome and could be a valid example of discrimination,
legal experts said.
In the lawsuit filed against San Leandro,
Steven Mengel and Michael Woody accused city officials of purposely
targeting only gay men in its effort to stop sexual activity in public
places.
Furthermore, the men claim that the city caused emotional
distress by distributing news releases identifying them and notifying
the public that they had been arrested for attempting to conduct a lewd
act in public."
Peter Renn, an attorney for Lamda Legal, spoke with the Tribune about the effects publicizing these arrests can have on the individuals:
"Publicizing the arrest has the effect of
harassing and publicly humiliating someone who may very well be
innocent. People shouldn't be tried and convicted through
press releases."
The release of the names and photos of individuals arrested in such sex stings is not uncommon. Last year, 18 men were arrested in an undercover sting carried out by police in Manhattan Beach, California.  Their names and photos were subsequently published. As reported here, in recent years gay men have been targeted by sting raids in Boston, Palm Springs, New York, Newark, and Huntsville, among many others. At this time there does not appear to be any evidence to suggest that police departments across the country are equally concerned with lewd heterosexual behavior in public places.