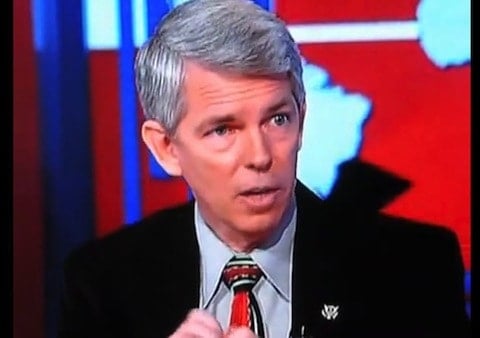 Evangelical minister and founder of the dominionist organization WallBuilders David Barton spoke on WallBuilders Live about the death of DOMA, fearing that gays will now sign up for the US armed forces so that they can get married. Right Wing Watch quotes him as saying: 
"Now that there is no longer a definition of marriage as a man and a woman and DOMA's struck down, guess what? Guess what happens in the military? Guess what is going to happen in the military? Guess who is going to enlist in the military just so they can have gay marriages and force chaplains to do that?"
While it is entirely possible that some gay couples might join the military just to take advantage of marriage benefits – the same way that some students sign up just to take advantage of the GI Bill to pay for college – it's more likely that couples would simply take a trip to Massachusetts or California. Both states reconize gay marriage and have no residency requirements to get married, compared to the 4 years or more of service that new recruits are contractually bound to when they enlist. Plus, they won't have to wait until completing bootcamp before being able to throw a bachelor party.