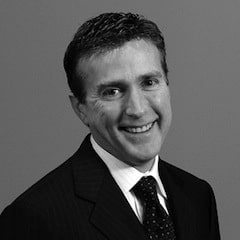 Obama's appointment of openly-gay James "Wally" Brewster as US ambassador to the Dominican Repulic is not being well-received by the Catholic country's religious leaders. In addition to the holy Cardinal Nicolas de Jesus Lopez calling him a "faggot" and promising that "he'll suffer" in the country, religious leaders organized a "Black Monday protest" and invited their followers to wear black armbands, ribbons, or clothing to protest Brewster's appointment.
The reason behind it all is that they view Brewster's appointment as an "insult to good Dominican customs," displaying a lack of consideration and respect, and as the US promoting its own gender beliefs in the country. In a statement similar to Cardinal Lopez's, Catholic Auxiliary Bishop Pablo Cedaño said during an interview,  "I have the hope that he won't arrive because I know that if he arrives he's going to suffer and will have to leave."
So that's two Catholic religious leaders in a row making vague promises that Brewster will suffer.
Fortunately, the Dominican embassy is far more supportive of Brewster's appointment, stating:
"The Dominican Republic is a democracy with a vibrant media and a wide diversity of opinions on every conceivable topic. However, it is the position of the Government of the Dominican Republic that a person´s sexual preference is strictly a personal matter and it looks forward to working constructively with Mr. Brewster in his official capacity once his nomination is approved by the U.S. Senate."
Brewster currently is the senior managing partner for SB&K Global, a marketing consulting firm in Chicago.