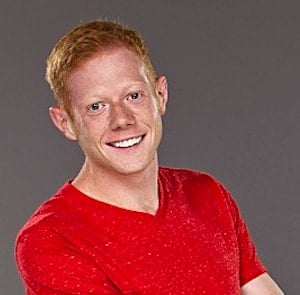 Chances are that you've already heard about the controversy surrounding certain Big Brother contestants and their bigoted remarks. You may have even seen the video that compiled all of the various bigoted clips into one. 
Now, fans and friends of Andy Herren, an openly gay contestant on Big Brother 15, want to channel the subsequent controversy towards a good cause, and "raise awareness and promote positivity." While Herren himself is unable to contact the outside world, the #FandyNation, have set up Plan G fundraising page, and are using it to raise funds for The Trevor Project. 
"While seeing this negativity in the world can cause additional negative emotions, we see it as an opportunity to raise awareness and promote positivity.Those of us at #FandyNation (fans of Andy) home base fully believe that in the face of prejudice we all have an opportunity to change the message into one that makes a positive impact. That's why we're raising money for a cause we and Andy care about, The Trevor Project."
Their goal is to raise at least $25,000 while the current season of Big Brother airs, as well as to promote #BB15Equality across various social media platforms. Anyone wishing to participate in the campaign can check out their page, or track their hashtag on Twitter.