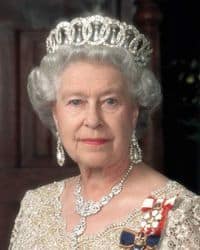 The UK marriage equality bill, which was given its final approval in the upper House of Lords yesterday, has now been sent to Queen Elizabeth II for royal assent, a final step that is little more than a formality. With her signature, the bill is expected to become law later this week, BBC news reports:
It is expected that the first gay and lesbian wedding ceremonies will take place by summer next year.
Under the terms of the Marriage (Same Sex Couples) Bill, religious organizations will have to "opt in" to offering weddings, with the Church of England and Church of Wales being banned in law from doing so.
MPs decided not to oppose a number of minor changes agreed by the House of Lords.
Among these were protections for transgender couples, which will allow people to change sex and remain married.