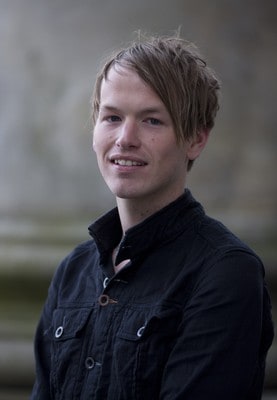 News spread quickly shortly after four Dutch citizens were the first foreign citizens to be arrested under Russia's anti-gay "propaganda" ban recently signed into law by President Vladimir Putin. Now, the Washington Blade is releasing some more details surrounding the event in question, as well as the individuals themselves. 
It was previously reported that the four were arrested at a summer camp in the city of Murmansk on Sunday. Said arrests took place during a human rights seminar, which included a local LGBT rights organization among others. The four dutch citizens were guests of the seminar and members of the Dutch advocacy group "LGBT Groningen". One of them, Kris van der Veen, president of the organization, was there to give a lecture, as was confirmed recently by the Blade.
The group also explained that the four members were also there to film a documentary on gay life in Russia. Local media reported them interviewing a 17-year-old gay teen before being taken into custody by local authorities. According to reports, the four were scheduled to appear in a Murmansk court on Monday, and were released after being fined 3,000 rubles, which equates to approximately $93 USD. Van der Veen wrote on his Facebook profile, shortly thereafter: "We are still in Murmansk…It is about the documentary, gay propaganda. It is good, but it's still very vague what's next." It is not yet known exactly when the four expect to return to the Netherlands. 
While van der Veen and company are the first foreign citizens to be arrested under the new anti-gay propaganda law, they are not the first to be arrested. 40 LGBT activists were previously arrested in St. Petersburg after a demonstration on June 29, and 30 were arrested on May 24 after protesters tried to stage a pride celebration outside of Moscow city hall. LGBT advocates from St. Petersburg are scheduled to go on trial this Thursday. 
Activists such as Harvey Fierstein have already referred to such acts as this as a "declaration of war on homosexuals". Many are subsequently calling for a boycott of the upcoming 2014 Winter Olympic games in Sochi. While the U.S. State Department and European Union have expressed their disapproval of all Russia's recent anti-gay legislation, it is still unclear whether any action will be taken.