Colin Farrell goes shirtless for a hike in LA.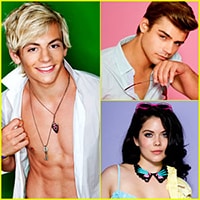 A pregnant Evan Rachel Wood clarifies tweet: just because you miss pop-tarts doesn't mean you miss weed.

Selena Gomez wants to get some Bradley Cooper but would also take some Logan Lerman.

PBS orders second season of Jeremy Piven's Mr. Selfridge.

Flash flood warnings in LA. In July. Discuss.

J Law grabs Josh Hutcherson's butt at Comic-Con, proves again she is awesome.

Male Model Monday: Humbert Clotet.

How to put a human on Mars.

8.4 million people watched Disney's Teen Beach Movie. Were you one of them? Check out all the musical numbers here.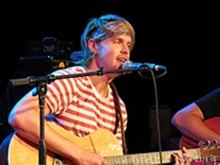 Lady Gaga goes naked for V magazine (Warning: NSFW).

Glee star Chord Overstreet dedicates concert to Corey Monteith.

New York Sen. Kirsten Gillibrand backs Spitzer's rival in race for Comptroller.

In case there was any doubt, Robbie Rogers is adorable.

Your Big Brother re-cap.