King David's Palace unearthed by archaeologists in Israel?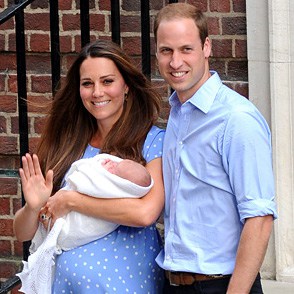 The sex problem in the Navy.

New trailer for George Clooney & Sandra Bullock's Gravity.

The world finally meets HRH Baby Cambridge.

Sofia Vergara gives co-star Jesse Tyler Ferguson wedding shout-out.

Shia LaBeouf understands the value of a well-planned ensemble when going to The Home Depot.

Justin Theroux proves guns are in this season.

Reese Witherspoon gets wild.

This is not a still from Magic Mike 2.

The most unfortunate back-brace/baseball hat combo ever.

Dennis Farina battled lung cancer leading up to his death.

Amanda Bynes tries to burn down a rando's house, gets hospitalized against will for mental evaluation. Burns Dog in process. Is this real life?

In case you didn't get your fill of Teen Beach buff-ness yet.

Armie Hammer went to Cowboy Camp. Seriously, no one got a pic of that?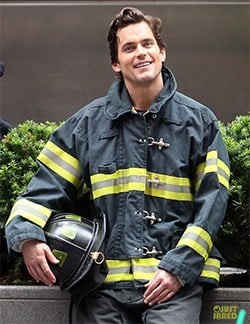 Possibly your new summer anthem. Not surprisingly by Icona Pop.

I hate it when my hair gets caught in a fan.

Even at the airport, Ricky Martin and those boys are darn cute.

In more gun-related news, these firearms were on display earlier this week.

The CW's The Carrie Diaries finds its Samantha.

Sacha Baron-Cohen will not play Freddie Mercury as earlier planned.

Apparently we need to check out The Vineyard.

A look back at Windsors in the family way.

This might be the best pic from Comic-Con.

The fallout from SCOTUS' VRA ruling isn't pretty.

All in the family: Robin Thicke's 'Blurred Lines' gets mashed up with Growing Pains.

New Hunger Games movie promises to bring the beefcake.

The witch is back.

Maybe he just misinterpreted someone's order for a six inch sub.

Is Batman/Superman mashup a bad idea?

Mitt Romney's granddaughter shares Baby Cambridge's birthday. So does Penelope Cruz & Javier Bardem's daughter.