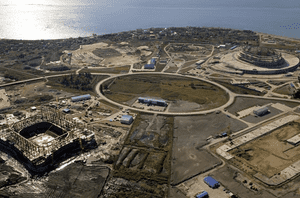 As a result of recent anti-gay legislation and increases in anti-gay attacks, Russia has found itself at the center of extensive controversy as of late. Part of this controversy has surrounded the 2014 Winter Olympic Games in Sochi. LGBT rights advocates are already calling foul to the U.S. government and to NBC. Some are even calling for a boycott. Unfortunately, none of this controversy is likely to die anytime soon, now that Vocativ is releasing the story of Martiros Demerchyan, a construction worker from Sochi who was assulted, brutalized, and forcibly sodomized by police. According to Vocativ and organizations such as Human Rights Watch, this incident is indicative of patterns that have become "a frequent complaint in Sochi, a once sleepy resort town on Russia's Black Sea coastline."
The incident in question took place after a pay dispute, which took place after the Okhotskaya Building Companys allegedly underpaid Demerchyan approximately 20,000 rubles (or $600 USD). After compaining to his supervisor, he was accused of stealing electrical wire from his job. Demerchyan subsequently offered to let authorities search his home for the "missing" wire, which seemed to satisfy his supervisor. After being told to "come by and pick up your pay," Demerchyan was then ambushed by police and taken to the police station, where they attempted to intimidate him into signing a confession for the wire theft. When he refused, police allegedly donned boxing gloves and beat him until he lost consciousness. Vocativ shares what happened next:
"When Demerchyan awoke, he again refused to confess to the crime he says he did not commit. The police then allegedly bent him over, shoved his face to the ground and sodomized him with a red fireman's crowbar. 'I screamed,' Demerchyan says. 'I said, 'I'll sign whatever you want, just please don't torture me anymore. I can't bear any more of this.'' Demerchyan's relative and co-worker, Sergei Krbashyan, accompanied him to the station, and was beaten as well, though less severely. Reportedly, Krbashyan said that he'd rather be shot than have the crowbar used on him."
After the incident, Demerchyan was taken to a private medical center. According to medical reports, his injuries corrobarate the story he shared: a concussion, two cracked teeth, and "intestinal injuries obtained from penetration by a foreign object."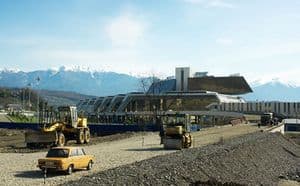 Demerchyan's employer, the Okhotskaya Building Company, denies the incident in its entirety, and refused to comment on accusations that they are mistreating workers. His lawyer also tried to bring concerns to the police. The investigator assigned to the case then delayed the investigation for one month, long enough for Demerchyan's injuries to heal and seem less severe, before dismissing it altogether. The delay tactic is supposedly a safeguard should Demerchyan and his attorney attempt to take the matter before the courts. 
According to a recent report by Human Rights Watch, complaints of mistreatment, underpayment, and police corruption have become increasingly common as constuction has kept increasing in Sochi. Vocativ also reports that "Russian opposition leaders such as Boris Nemtsov, a vocal critic of President Vladimir Putin, have accused the government of widespread embezzlement of Olympic funds." They go on to say that…
"The cost of the games, once estimated at $12 billion, about the same as the 2012 Summer Olympics in London, is now expected to be roughly four times that amount. If true, this would make Sochi—the only Winter Olympics to be held in city with a subtropical climate—the most expensive games in history."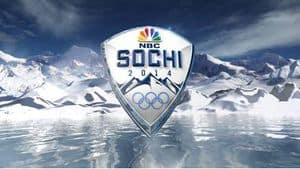 Add to this the fact that a large portion of construction workers for the Sochi games are foreign-born, thus making it much easier for their supervisors to deny them wages, steal their identification papers, place them in overcrowded housing facilities, and underfeed them. Human Rights Watch added in their report that, "the Russian government has obligations under national and international law to protect workers, including migrant workers." They say that such corruption and human rights violations are frighteningly common when cities prepare for Olympic games, especially in authoritarian states. One analyst explained…
"We've gone to [the IOC] several times with allegations of a pattern of abuse across Olympic sites…They were interested in seeing individual cases brought to them, but refused to examine them as a pattern."
Meanwhile, Demerchyan says that he still suffers from blurred vision and pain in his back and kidneys as a result of the injuries he sustained in his altercation with police. He is subsequently unable to work and support his family. He told Vocativ, "I have already borrowed all the money that I could from relatives…I don't know what we will do."
The IOC has yet to comment on any of the current controversy surrounding the homophobia and human rights violations taking place in Sochi and throughout Russia. 
You can read Vocativ's more extensive coverage and analysis HERE.
You can read the full report by Human Rights Watch HERE.