Texas governor Rick Perry says he won't seek reelection, the AP reports: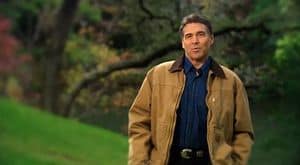 A staunch Christian conservative, proven job-creator and fierce defender of states' rights, Perry has been in office nearly 13 years, making him the nation's longest-sitting current governor.
The 63-year-old ruled out another try for the White House in 2016, but Perry's decision not to run again for his current post likely clears the way for longtime Texas Attorney General Greg Abbott to make a serious run at the Republican gubernatorial nomination in the March primary.
Perry is the longest-serving governor of the Lone Star State.
Said Perry: "I remain excited about the future and the challenges ahead, but the time has come to pass on the mantle of leadership. Today I am announcing I will not seek re-election as governor of Texas. I will spend the next 18 months working to create more jobs, opportunity and innovation. I will actively lead this great state."