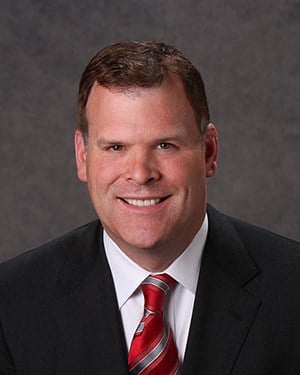 Canadian Foreign Affairs Minister John Baird spoke out today, blasting Russia's vicious anti-gay law and the announcement from that nation's sports minister, Vitaly Mutko, that the Russian Federation would enforce its "homosexual propaganda" law during the 2014 Sochi Olympics. As reported earlier today, Mutko's remarks are directly opposed to
assurances given by "the highest levels" of the Russian government to
members of the IOC that LGBT athletes and visitors would not be targeted
by Russian authorities during the Sochi Games. Baird told The Canadian Press:
"As concerned as we are about the Olympics, that's nothing. That's
two, three, four weeks for the athletes and participants and the
visitors…This mean-spirited and hateful law will affect all Russians 365 days
of the year, every year. It is an incitement to intolerance, which
breeds hate. And intolerance and hate breed violence."
[…]
"We wanted more than a verbal commitment to the IOC. And now the
comments by the Russian sports minister, Vitaly Mutko, are of deep
concern. The Olympics is a great celebration of international sport, of
international co-operation. This type of law being enforced flies in the
face of the entire Olympic spirit."
Baird insists that he and others in the Canadian government have attempted to lobby Russia away from their extreme anti-gay views since the anti-gay propaganda law was first proposed in January. Citing criticism he received in the past for being "too vocal" in denouncing the human rights abuses committed by Uganda's virulently anti-gay regime, Baird said he and his aides were cautioned against being too outspoken in their condemnation of Putin and the anti-gay laws, instead being advised "to
work behind the scenes quietly."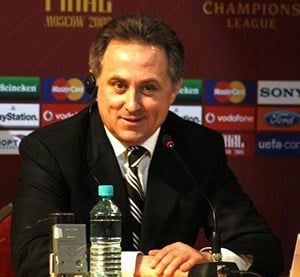 Attempting to explain the history behind Russia's recent animosity towards its LGBT population, Baird points to a meeting of G8 foreign ministers in May 2012 as an early warning sign that Russia was keen to take action against the LGBT community:
"I can recall being in Washington when (then U.S. secretary of state)
Hillary Clinton was chairing the G8 foreign ministers meeting and we
put, as part of our statement, support for sexual minorities. Russia put
an asterisk beside it saying they were not on board. This did not just pop out of nowhere."