San Diego County Clerk Ernest Dronenburg on Friday withdrew his petition asking the California Supreme Court to halt same-sex marriages and consider whether the Supreme Court's Prop 8 ruling applies only to the plaintiffs involved in the case, the Union Tribune reports: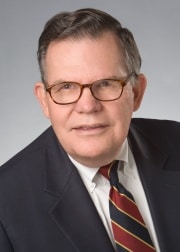 In a news release sent out Friday afternoon, Dronenburg said he canceled the petition because it covered the same ground as another petition filed earlier to the court.
The first petition was filed July 12 by Dennis Hollingsworth and others. Hollingsworth, a former state senator, has worked with ProtectMarriage.com in support of Proposition 8, which amended the state Constitution to define marriage as a union between a man and a woman.
Dronenburg said he was withdrawing his petition, which he filed July 19, to speed up the legal process that he hopes will clarify the current legal standing of Prop. 8.
Both petitions asked the state Supreme Court to stop county clerks from issuing marriage licenses to same-sex couples. The court has denied that request, but has not responded to other questions about the legality of same-sex marriages in California.
"Because I am dropping my action, the California Supreme Court can start tomorrow in making a decision in the lead case of Hollingsworth v. O'Connell and Brown," Dronenburg wrote in his Friday announcement.
Dronenburg's actions quickly came under scrutiny by the County Board of Supervisors, who distanced themselves from Dronenburg's actions and announced they would review whether his hiring of an outside counsel (a Prop 8 supporter) was legal.