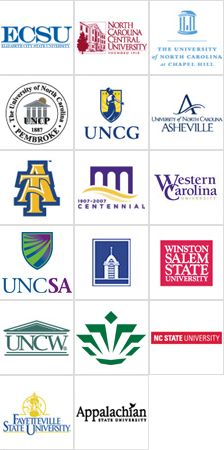 During a meeting that took place last Friday, August 9th, the University of North Carolina's Board of Governors voted by consent to pass a ban on gender-inclusive dormitory assignments for all 17 of its different campuses. The gender-inclusive policy was previously adopted by UNC Chapel Hill, which likely prompted the board's quick passage of the subsequent ban. 
According to Campus Pride, the new policy reads:
"The constituent institutions shall not assign members of the opposite sex to any institutionally owned and operated dormitory room, dormitory suite, or campus apartment unless the students are siblings, parent and child, or they are legally married. This policy applies to housing assignments beginning with the fall 2013 semester."
The group also reports that:
"Campus Pride was in attendance at the meeting where UNC students were not allowed on the agenda. Nor did the UNC Board of Governors hear any research related to how the ban negatively impacts campus safety.  Based on Campus Pride national research conducted by Dr. Sue Rankin, 'trans-spectrum students are already an at-risk population.'  She also writes, 'The Campus Pride 2010 State of Higher Education report was one of the first national studies to examine the climate on college campuses. The study involved more than 5,000 LGBTQ students, staff, and faculty and found that almost a quarter of the LGBTQ respondents and about one third of the trans-identified respondents had experienced harassment or violence on campus because of their sexual or gender identity.'"
It is not yet clear exactly how UNC's newe housing policy will draw the lines with regard to students in the trans sprectum, or exactly how the policy will define "sex" in the first place. No doubt that the boards decisions in that realm have the potential to exacerbate the situation even more. After all, the U.S. Departments of Justice and Education recently issued a settlement agreeing that trans students are protected under Title IX.
In the meantime, Campus Pride has assembled the Trans Policy Clearinghouse, which is self-described as "the most up-to-date resource of its kind with trans campus policy and safety issues." The site is designed to be a resource for trans people attending any university, not simply those at UNC.