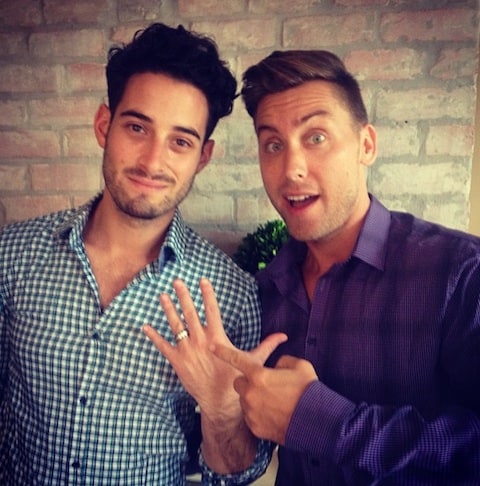 Lance Bass is engaged to be married to boyfriend Michael Turchin.
Wrote the singer on Instagram: "He said YES!! Love this man"
Dating since December 2011, the couple got engaged in New Orleans after Bass proposed to the aspiring actor and model with a black diamond band. He even texted his future husband's parents to ask for their permission first.
"They're such a great couple, everyone is so happy for them," another source tells Us. "Their friends and family are thrilled."
Congrats!