Hackers set reward for breaking into iPhone 5S fingerprint scanner.

Is it time for the 99% to give back to the 1%? "For their enormous contributions to our standard of living, the high-earners should be thanked and publicly honored. We are in their debt."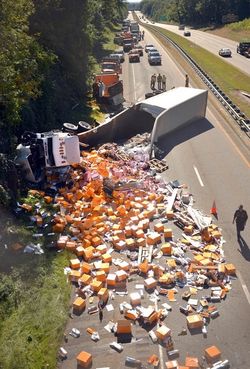 Massive champagne spill in Connecticut.

Cher rips Miley Cyrus: "I'm not old-fashioned. She could have come out naked, and if she'd just rocked the house, I would have said, 'You go, girl.' It just wasn't done well. She can't dance, her body looked like hell, the song wasn't great, one cheek was hanging out. And, chick, don't stick out your tongue if it's coated. If you're going to go that far, then think about it before you do it."

Senate confirms lesbian attorney for judgeship: "The Senate voted 64 to 35 on Tuesday to confirm President Obama's nomination of lesbian attorney Elaine D. Kaplan for a 15-year term on the United States Court of Federal Claims."

As bill sits in limbo, Windy City Times publishes comprehensive list of Illinois lawmakers and how they would vote on marriage equality.

New York City web dramedy Gays: The Series debuts this fall: "My initial goal was to create a show for our community that I felt would help fill a void of there not being enough strong and smart gay programming. I also wanted to create a show that wasn't solely for our community but that everyone who's not an actual homophobe could enjoy. Just a really entertaining show that could stand up there with the greats of television."

Get ready for intensity, it's the new Revenge Season 3 promo.

Benedict Cumberbatch shooting movie about gay codebreaker Alan Turing: "it co-stars Keira Knightley, Mark Strong and Matthew Goode. So all of Britain's strongest jaws and sharpest cheekbones are in this movie."

Zac Efron was actually in rehab twice for cocaine addiction.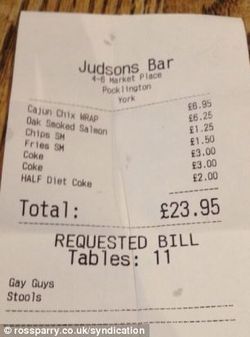 Bar apologizes to customers after issuing receipt labeled "Gay Guys".

What does the latest 2016 presidential poll in New Hampshire look like?

Amnesty urges Bulgaria to introduce hate crime legislation: "A draft proposal for a new revised penal code under which homophobic motives will be defined as constituting hate crimes was introduced back in May by a group formed by the Bulgarian government. It turned out however that while sexual orientation featured as a ground on which hate crime can be perpetrated, gender identity did not."

17-year-old arrested in connection with beating of Jared Fox outside of Cleveland's Cocktails Lounge.

Gay theaters struggle to evolve: "There's always going to be somebody's first year coming out," said Mr. Volkoff, 45, in an recent interview in the lobby of the Biograph Theater on the North Side here. "There are always going to be men in their 30s or 40s divorcing their wives because they are comfortable enough to come out, or women leaving their husbands because they're in love with other women. You're always going to have people at different points in their lives who need to hear these stories."

When did Sean Hayes and producing partner Todd Milliner take over TV?

What's behing right-wing media's Matthew Shepard trutherism?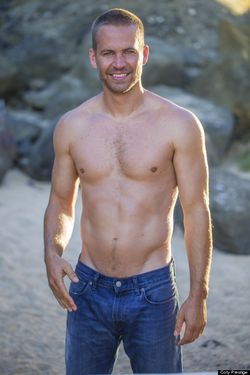 Paul Walker's new Davidoff fragrance campaign.

Texas attorney general won't sue over San Antonio's LGBT ordinance: "We are pleased the city council heeded our advice and deleted this provision, which surely would have been grounds for a constitutional challenge to the ordinance."

Judge rules man can hand out Bibles at Gay Pride festival: "A previous ruling from a lower court was reversed, and now Brian Johnson has the freedom to hand out Bibles at the Twin Cities Pride Festival in Minneapolis, as he had been doing for more than a decade."

Britney Spears can't answer questions that aren't pre-approved: "The interview "absolutely had conditions in place about what Sam Champion could ask her. The formal sit-down interview took place before Britney appeared live on Tuesday from the desert," a source told Radar."

What happened to Turkey's gay rights revolution?

First Gay Pride held in Muslim nation of Azerbaijan: "According to reports in Modern Azerbaijan, the pride marchers covered their faces, but also raised rainbow pride flags high over their heads. While the rally received little coverage by local media, BBC has reported many Azerbaijani's have taken to the internet to voice their concern after discovering the rally took place."