National Guard is also a "new gay rights battleground".

Reuters: County Clerks on front lines of U.S. gay marriage battle.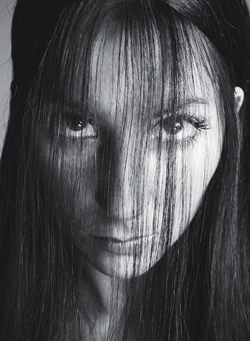 Jake Shears interviews Cher for V magazine.

Was Merritt Wever's Emmy speech the best or worst ever?

Mumford & Sons is going on hiatus: "There won't be any Mumford & Sons activities for the foreseeable future following Friday's show," Lovett said. Marcus Mumford and his merry band of strumming gentlemen are tired and need a break. "We're just going to rest up," Lovett said. "I don't think we've had actually much time in the process to be with other people and living a life outside of the band. I think that's what's in place at the moment, to do very little – especially when it comes to Mumford & Sons."

Bruce Springsteen is looking damn good at 63.

Dattch: Pinterest-inspired dating app for lesbians closes $160,000 round of funding. "Being a dating app specifically designed for gay women may not sound too remarkable — but in fact the gay female dating scene is spectacularly badly served, says founder and CEO Robyn Exton.  'Every single dating product that's been produced for gay women is horrific," she tells TechCrunch. "The biggest problem [with rivals' products] is they don't have any consideration of how these women are different.'"

London-based Atheist church announces 'global missionary tour'.

Male model fix: John Esposito.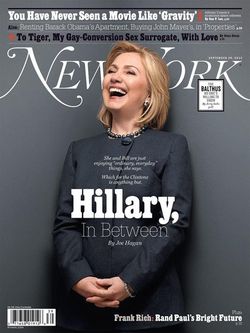 Hillary Clinton gives first interview in months to New York magazine. "This election is more than three years away, and I just don't think it's good for the country [to decide right now]. It's like when you meet somebody at a party and they look over your shoulder to see who else is there, and you want to talk to them about something that's really important; in fact, maybe you came to the party to talk to that particular person, and they just want to know what's next. I feel like that's our political process right now. I just don't think it is good." Plus, how she might lose.

AP: Texas Republicans running for top statewide offices unanimously oppose LGBT rights. "An Associated Press survey shows that GOP candidates support the state's gay marriage ban and most say local ordinances that prohibit gay discrimination violate other people's freedom of religion. Some candidates also say gays, lesbians and the transgendered don't face significant discrimination."

Sometimes other things take priority: Swedish champion athlete Abeba Aregawi has said she is 'disappointed' her comments over homosexuality overshadowed her gold medal win at the Moscow World Championships when she refused to take part in the rainbow protest due to her religious beliefs."

Hundreds of Bulgarians march in Gay Pride parade, protest anti-gay Russia.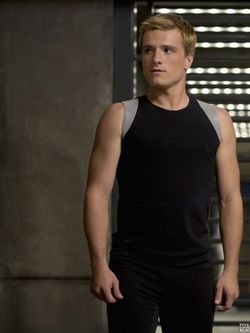 A bunch of new photos from Hunger Games: Catching Fire.

Missouri will not follow in the footsteps of four rogue states – Oklahoma, Mississippi, Texas, and Louisiana — and will comply with the Pentagon's orders to provide spousal benefits to gay married couples.

Zachary Quinto is a fashion icon.

Frank Bruni on the Pope's humility:
"But Francis' tone so far is interesting not just as a departure for
the church but as a counterpoint to the prevailing sensibility in our
country, where humility is endangered if not quite extinct. It's out of
sync with all the relentless self-promotion, which has been deemed the
very oxygen of success. It sits oddly with the cult of self-esteem."

Gay couples in Tennessee  who married in other states facing the typical hurdles: "…while the federal government recognizes same-sex marriages for the purposes of ID, Tennessee does not. Its legislators and voters strongly oppose same-sex marriage, banning it first in state statute and then, by a majority vote, in the state constitution. When gay husbands and wives show up at Tennessee driver's license stations with marriage certificates and freshly minted Social Security cards in their married names, they're turned away — with a quote from the state constitution and an admonition to come back with a court order."