POLL: Strong national support for ENDA.

NJ Democratic leaders ask for swift decision from high court on marriage.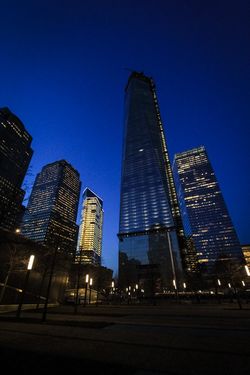 NYPD looks for parachuters in black suits and helmets who landed near the World Trade Center last night: "The parachuters landed on the sidewalk at about 3 a.m. near the Goldman Sachs building on West Street, Kelly said. It's not clear what they were doing or where they came from. Police have video of the parachuters but are looking for more images to try to identify them."

VIDEO: Drunk popcorn guy doesn't give an F.

Lady Gaga says Jeff Koons is making a sculpture of her for the ARTPOP cover.
T

ransgender homecoming queen poses for NoH8 campaign.

VIDEO: Madonna covers Elliott Smith's "Between the Bars".

CNN cancels Hillary Clinton documentary: "When I approached people for interviews, I discovered that nobody, and I mean nobody, was interested in helping me make this film. Not Democrats, not Republicans — and certainly nobody who works with the Clintons, wants access to the Clintons, or dreams of a position in a Hillary Clinton administration."

Marc Jacobs to leave Louis Vuitton?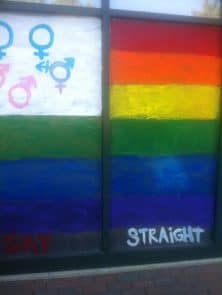 Caribou Coffee releases statement after local franchisee removed Gay-Straight Alliance decoration: "It is a corporate-wide key pillar that we are accepting of all individuals regardless of age, gender, race or sexual orientation. It's our hope that all of our guests feel welcome in our coffeehouses. Unfortunately, the actions undertaken by the Northbrook store team were not in alignment with our executional standards and policies; however, we take full responsibility of these actions."

UK postal worker tells court he was stealing cash from greeting cards because he was being subject to homophobic taunts at work.

Australian Labor leadership candidate wants quotas for minority groups in parliament: "The LGBTI community has been underrepresented, particularly in political seats, both at a state and federal level in Australia. There are probably only 12 gay and lesbian identifying politicians across the country and probably not too much more in the history and its definitely under-representative. So we'd welcome any moves to increase the representation in politics."

Male model fix: Brian Shimansky.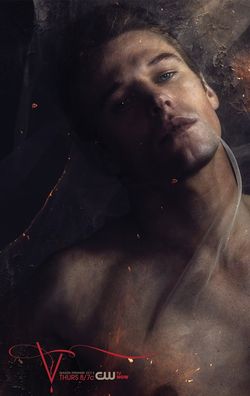 Two new posters for The Vampire Diaries.

LGBT activists in Malta have no plans to boycott Barilla: "Gabi Calleja, chairperson of the Malta Gay Rights Movement, explained that the organisation has to date never resorted to boycotting individual brands or companies. 'We have no intention of declaring any formal boycott. Our members will see the arguments and decide for themselves.' Speaking on a personal level, Calleja added that comments like Barilla's were unhelpful. 'We regret statements like that. They represent a kind of attitude that is known to have negative repercussions.'"

12 things you should know about Neil Patrick Harris: "He retains his signature mussed-forward hairstyle with an oversize, ChapStick-like grooming product from Indonesia called a Tancho Tique."

Does Russia need its own Stonewall? "Many gay people in Russia today believe that there is no future in fighting homophobia here, and are pretty depressed about the situation, thinking they'll have to either get used to it or emigrate. But back in the 60s, at the time of Stonewall, American gays and lesbians had nowhere to go; they had to fight. And we need people ready to fight in Russia today as well. Our turn has come: the front line in the battle with prejudice has reached our streets, whether we like it or not."