James Clementi: A brother's pledge to stand up to love.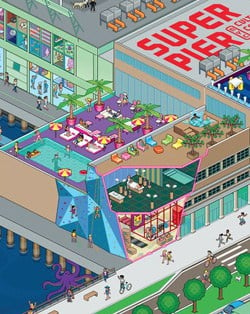 'SuperPier' slated for NYC's west side: "The $200 million project, set to break ground in October and to be completed in 2015, will also include a food bazaar akin to a Southeast Asian night market, with noodle pullers and sushi bars. There will also be 400 shipping containers housing some 200 stores and start-up companies. The developer, Youngwoo & Associates, is designing an approximately two-acre public green space for the roof."

Joe Manganiello (gasp!) without a beard (spoiler: still hot)!

Thanks, Japan:
"The Japanese government said Friday that it has no issue with the U.S.
military allowing same-sex spouses to accompany servicemembers or
civilian workers stationed here."

Hawaii Governor Neil Abercrombie caucuses with House Dems on same-sex marriage: "The lawmakers were scheduled to meet Friday morning at the Hawaii Capitol as Abercrombie considers a special session for a bill to legalize gay marriage.
Despite overwhelming majorities for Democrats in both legislative chambers, the issue doesn't have enough support among Senate and House lawmakers for the lawmakers to call a special session themselves."

Matt Bomer responds to petition for him to replace Charlie Hunnam in 50 Shades of Grey.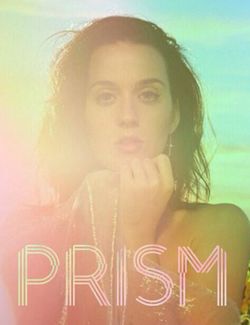 Just Jared does a track-by-track preview of Katy Perry's new album Prism.

Prop 8 mastermind Frank Schubert back for the California transgender student bill? "The religious conservative Capitol Resource Institute freaked out and has filed for a referendum (see below) under the campaign name Privacy for All Students.  The Sacramento-based lobbying group used to be well-funded by right-wing conservatives in the 1990s, but as Democrats became the legislative majority in the state—and as times and attitudes changed—the CRI shrunk in size and importance."

Video: Mini-dachshunds love their bath time.

Neil Patrick Harris and David Burtka buy $3.6 million Harlem townhouse: "Harris just bought a stunning $3.6 million townhouse at 2036 Fifth Ave., between West 125th and 126th streets. The five-story stunner has five bedrooms, five bathrooms and measures a sprawling 8,000 square feet. The sun-filled home includes two terraces, a backyard, chef's kitchen and lots of space for a playroom and gym. The home is significantly bigger than the couple's previous home, which was also in Harlem."

Paul Walker strips down for a Davidoff photo shoot.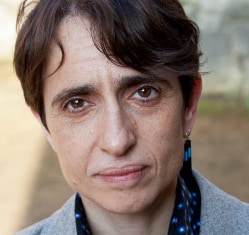 Michelangelo Signorile speaks with Russian journalist and activist Masha Gessen. "It's high time to talk about asylum," she said. "The only way at this point that the U.S. can help Russian gays and lesbians is get us the hell out of here."

Film: Pat Robertson used money intended for Rwandan refugees in Africa to fund his own diamond-mining venture.

Ryan Kwanten set to play a Viking in Northmen.

Lebanon's rainbow economy: "Lebanon's lesbian, gay, bisexual and transgender (LGBT) community has reasons to cheer and some to boo. Beirut has a reputation of being a gay friendly city in comparison to other Middle Eastern capitals such as in Saudi Arabia and Iran where execution of homosexuals is not uncommon. The capital's tolerance toward homosexuality has allowed an increased gay presence across industries, countless gay tourists to flow into the country and has seen numerous businesses — from department stores to bars and clubs — striving to attract the burgeoning gay community. Yet all this is against a legal backdrop that presents a less than rosy human rights picture — especially among the more vulnerable socioeconomic classes. "