Ryan Kwanten cut off all his blond.

"Chunks" of feces making it through USDA's flawed meat inspection program.

What would happen if all the Earth's ice melted?

Britney Spears debuts cover art for "Work Bitch".

As a counterpoint to the Indiewire review I posted about yesterday, here are a couple reviews of Dallas Buyer's Club from the Hollywood Reporter and Variety.

Miley Cyrus officially confirmed for Kanye West's "Black Skinhead" remix.

Pastor Terry Jones arrested in possession of 2,998 kerosene-soaked Korans. preparing to burn them.

U.S. to destroy ivory stocks in effort to stop illegal elephant poaching.

Satellite image suggests North Korea has restarted nuclear reactor. "U.S.-Korea Institute at Johns Hopkins School of Advanced International Studies said a satellite image from August 31 shows white steam rising from a building near the hall that houses the plutonium production reactor's steam turbines and electric generators."

The two highest-paid men in European football meet for the first time.

Signorile on Christine Quinn and the maturation of the LGBT vote: "I do want to say that those LGBT leaders of groups based in Washington, D.C., that raised lots of money for Quinn and are now lamenting her loss — and blaming LGBT New Yorkers for abandoning her — are insulting the well-informed, politically active LGBT voters of New York, and it will only cause further backlash against them if they continue."

Princes Harry and William get on the horn for charity.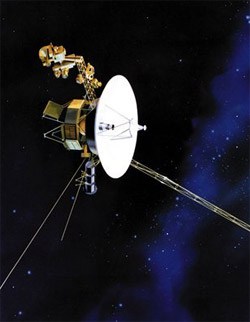 Voyager 1 spacecraft becomes first man-made object to leave the solar system. "New and unexpected data indicate Voyager 1 has been traveling for about one year through plasma, or ionized gas, present in the space between stars. Voyager is in a transitional region immediately outside the solar bubble, where some effects from our sun are still evident."

Tina Brown leaving Daily Beast, starting new company, Tina Brown Live Media: "(Tina Brown Live Media) is really a marriage of her commitment to journalism and story telling, its going to be really event orientated," the source said, adding it will expand on Brown's Women in the World conferences and will put together other events such as flash debates.

Massive underground water reserve discovered in Kenya.

Convicted felon gets two life sentences for murder of gay Atlanta paralegal John E. Ray: "Ray's killing stumped Atlanta police, who missed a break the day after Ray's body was discovered in his Lakewood Heights home. That's when officers spotted Ray's car not far from his home. But a police chase of the vehicle was called off just before the driver crashed into a utility pole. When police arrived, the driver had fled. In 2011, Atlanta police turned to media outlets in an attempt to revive the cold case. Later that year, DNA linked Jackson to the murder and he was arrested on Dec. 15, 2011 as he was serving a sentence for an unrelated robbery conviction."

Little outcry over same-sex marriage in New Mexico.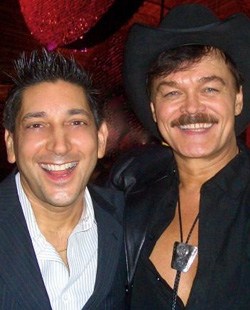 Village People cowboy Randy Jones to marry his partner in NYC. "Disco deity Randy Jones, 60, is rounding up friends and family in Manhattan to legally wed longtime partner Will Grega, a software developer and composer, during three days of festivities, the couple said in a press release."

Business Insider CTO Pax Dickinson fired over racist, homophobic tweets: "A Business Insider executive has made some comments on Twitter that do not reflect our values and have no place at our company. The executive has left the company, effective immediately. Business Insider's team is composed of more than 100 talented men and women of many backgrounds, and we highly value this diversity."

Montreal man says he's victim of Russia's anti-gay law: "He's challenging his insurance company's refusal to cover his cancellation of a tour to Russia. In 2010, K. David Brody wrote a novel called Mourning and Celebration, Jewish Orthodox and Gay, Past and Present, which went on to win several awards. And right after Russia passed its contentious anti-gay propaganda law, Brody figured it wasn't safe to go there, so he cancelled a trip he had planned for this summer. 'I certainly wasn't going to lay myself open to that risk of going on vacation there, and running the risk of getting arrested and fined and goodness knows what.'"