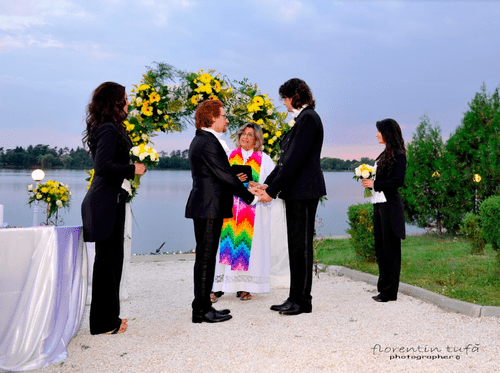 On a recent episode of a Romanian reality game show, a gay couple's wedding not only won the ceremony competition, but also became the very first televised broadcast of a gay wedding in Romania's history.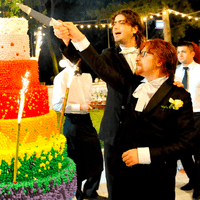 Daniel and Mihai, who have been together for 14 years, decided to share their Bucharest wedding with viewers as a statement because of Romania's laws prohibiting gay weddings or civil partnerships for same-sex couples.
Billed as a lifestyle reality game show, Four Weddings and a Challenge involves four brides/grooms attending each other's weddings and rating them on dress, venue, food and overall experience. Not only did Daniel and Mihai win the luxury honeymoon grand prize, the episode became the most watched TV production on that Thursday's evening prime time slot.
You can check out footage of the ceremony here. (note: a majority of the text and audio is in Romanian).