Two gay couples have filed suit in Texas challenging the state's ban on same-sex marriage, the San Antonio Express News reports: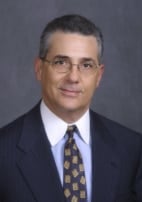 A federal lawsuit was filed Monday challenging the state's ban on same-sex marriage, and it seeks a court order barring Texas officials from enforcing it.
"In Texas, Plaintiffs cannot legally marry their partner before family, friends, and society — a right enjoyed by citizens who wish to marry a person of the opposite sex. And should they become married in a state that has established marriage equality, Texas explicitly voids their marriage," said the suit, filed in San Antonio by attorney Barry Chasnoff (pictured) of Akin Gump Strauss Hauer & Feld. "There is no rational basis, much less a compelling government purpose, for Texas to deny plaintiffs the same right to marry enjoyed by the majority of society."
The suit names as plaintiffs two same-sex couples, Mark Pharris and Vic Holmes and Cleopatra De Leon and Nicole Dimetman, but makes it clear the litigation is pursuing rights for a larger group of people in similar situations.