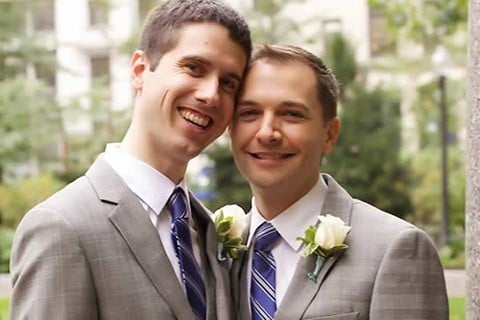 Massachusetts State Representative Carl Sciortino (above right), 35, married his partner of over five years, Pem Brown, 29, on Saturday at the Old South Meeting House in Boston. The wedding comes in the finals days of Sciortino's primary bid for Massachusetts's 5th congressional seat. Sciortino spoke to The Washington Blade about how much things have changed for gay couples since he first took office, especially following the U.S. Supreme Court's landmark ruling in United States v. Windsor:
"I think the fact that I can get married as a congressional candidate in
a middle of the election, and it's not a big deal, not a controversy,
is a sign of how far we've come in the last 10 years," Sciortino said. "When I first ran for office in 2004 at the height of the marriage
debate here, it was inconceivable then that I could 10 years later be
getting married, and have it be recognized not only by the State of
Massachusetts, but the federal government."
The location of the wedding, at Boston's Old South Meeting House, was also significant for Sciortino and Brown as it was the place where the LGBT community came to celebrate the 2003 state supreme court ruling that cleared the way for marriage equality in Massachusetts. Marc Solomon, national campaign director for Freedom to Marry, officiated the wedding and spoke of the symmetry of Carl's wedding and that red letter day almost a decade ago:
"Carl had been in that building just about 10 years ago on the day of
that decision," Solomon said. "It was really cool, exciting and moving
to be back there for the ceremony. It's a place where lots of social
movements and resistance movements had taken off, from the Boston Tea
Party onwards."
Last month, Sciortino released a web ad where he came out to his Tea Party Republican father…as a proud Massachusetts liberal. Though he faces an uphill battle in the upcoming October 15 primary, according to The Washington Blade, the ad has had tremendous impact. One poll from The Progressive Change Campaign Committee shows Sciortino up by 29% among those who had seen the ad.
In case you missed it, you can check the ad out HERE.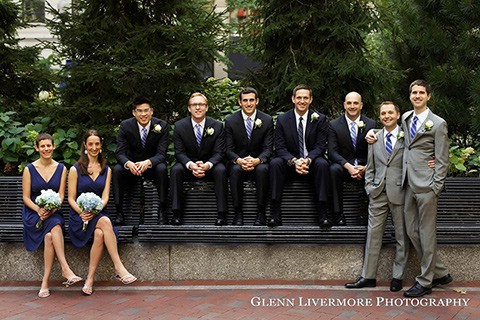 (Photos by Glenn Livermore Photography)