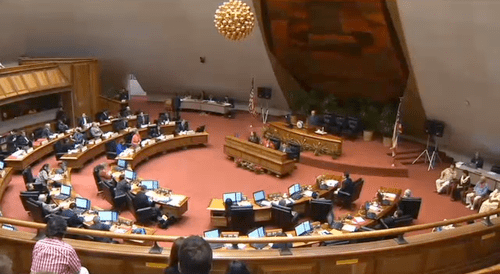 As lawmakers gather in Honolulu for a special session to consider marriage equality legislation, Hawaiian news outlets are reporting that both chambers have secured the votes necessary for passage.
Check out a news report of the vote breakdown, AFTER THE JUMP…
Senate leadership expects the bill to pass 21-4, but securing the 26 necessary votes in the House has been a trickier task. Hawaii News Now surveyed lawmakers last week and found 27 Representatives now plan to vote yes, 17 plan to vote no, and 7 remain undecided.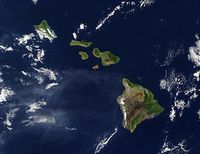 Meanwhile, advocates on both sides of the issue have been rallying at the state capitol today to voice their concerns. The first public hearing has begun before the Senate's Judiciary and Labor committee. 1,800 people have reportedly signed up to testify.
You can WATCH on a livestream HERE.
Testimony will be limited to 1 minute a person, in an effort to accommodate as many speakers as possible. A second public hearing is scheduled before the House committees on Judiciary and Finance this Thursday.
If lawmakers make any amendments to the bill, the earliest final vote on it is expected Wednesday, November 6. If the bill passes, same-sex marriage licenses and ceremonies will be effective November 18.
Hawaii is expected to become the 15th state to legalize gay marriage.