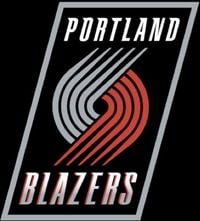 Late last week, the Portland Trail Blazers lived up to its name, becoming the first NBA team to formally endorse a marriage equality campaign. When asked Friday about Oregon United For Freedom's November 2014 ballot initiative that would overturn the state's 2004 constitutional ban on same-sex marriages, the team had this to say:
"The Portland Trail Blazers are in support of the Freedom to Marry and Religious Protection ballot initiative. We do so as believers in individual choice as a fundamental right of all people."
The Portland Mercury, the paper that broke the story, says that the Trail Blazers have also become the first team from the "big four" professional leagues (basketball, baseball, football, hockey) to formally endorse a marriage equality ballot measure.
The team's statement followed similar endorsements by Portland's Timbers and Thorns soccer teams.