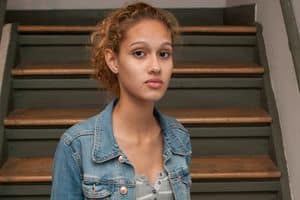 A renowned Bronx Catholic high school is under fire after expelling a student in what is being alleged as a targeted campaign against the student because of her sexual orientation. Amanda Acevedo, 17, claims in a lawsuit that a homophobic administrator at Preston HS in Throggs Neck began singling her out two years ago and was behind her expulsion back in September. The New York Post reports: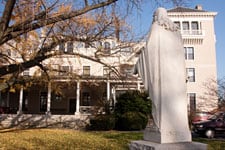 Dean Joseph De Bona began targeting Amanda when she came to her sophomore-year dance with a girl on her arm, the suit says.
Although she had permission to bring the date, Amanda says, De Bona pulled them aside at the end of the event, separated them and grilled Amanda, asking how they met, where the girl went to school, whether the two were "more than just friends" and warning against "any funny business."
John Acevedo [Amanda's father] says the inquiries were inappropriate.
"They're alone in the room talking about her sexuality? Saying, 'Let's keep this between us because we don't want any funny business'? There's nothing funny about it," the dad told The Post.
Then, in September of this year, Amanda got into a fight with a girl in the locker room. The suit alleges that De Bona seized the opportunity to get rid of her by lying about the fight and casting Amanda as the instigator.
"[Amanda] was targeted. There was prejudice against her," her dad said.
More than 200 of her classmates signed a petition for her return, and City Councilman James Vacca and state Sen. Jeff Klein wrote letters of support on her behalf.
While a judge issued a temporary order allowing Amanda to return to the school, the administration is fighting to expel Amanda for good and the case is due back in court Nov. 12th.
"It just sucks because the punishment does not fit the crime," Amanda said. "I wish it never happened. I don't want to go through this at all."