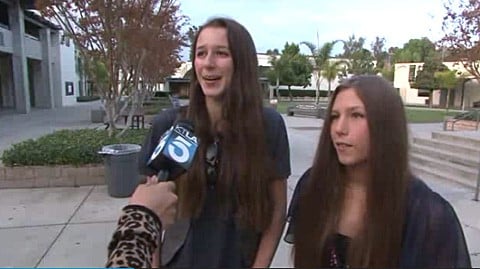 A lesbian couple was elected Homecoming Queen and Queen at Calabasas High School outside L.A., KTLA reports: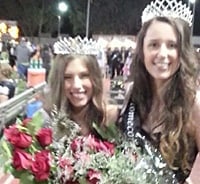 Lily Cohen and her partner, Greta Melendez, were nominated by their classmates for titles that historically have been awarded to a male and a female student. But times are changing.
"I was really surprised, actually," Cohen said. "But I thought it was really amazing."
"I was just shocked because it's just amazing to see how much our school has changed in the past four years," Melendez said. "When I was a freshman, we wouldn't have gotten that reaction. I went through a lot of bullying."
Melendez is president of the school's Gay-Straight Alliance.
Watch KTLA's report (warning: autoplay), AFTER THE JUMP…