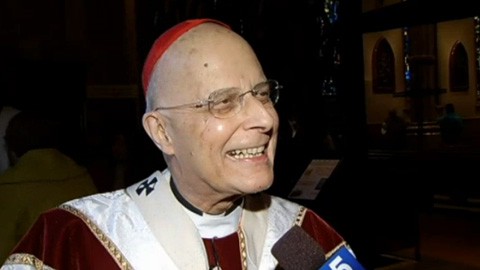 Chicago Cardinal Francis George, who released a letter in church bulletins throughout the Chicago Archdiocese on Sunday condemning the state's same-sex marriage law, was asked if he'll seek to deny communion to three of Illinois' most prominent Catholic lawmakers, the Sun-Times reports: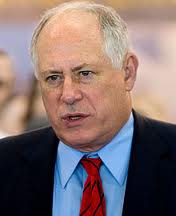 "What's the point of talking?" George told a Sun-Times reporter Sunday after Mass at St. Genevieve Parish, on the city's West Side.
He made the comment after being asked specifically whether he would seek to deny communion to the trio of Chicago Democrats: Gov. Pat Quinn, who's expected to sign the bill into law this week, as well as House Speaker Michael Madigan or Senate President John Cullerton.
Further commentary would be "creating a story of good guys and bad guys," the cardinal said, adding that he feels his words are "sliced up without nuance."
"So, I don't see any point in talking," George said.
Messages left with representatives of all three elected leaders were not immediately returned Sunday night.
George had said in his letter that the new law would " contribute over the long run to the further dissolution of marriage and family life, which are the bedrock of any society."