An anti-LGBT coalition says it has collected enough signatures for a ballot measure that would repeal a new California law protecting transgender students, the AP reports: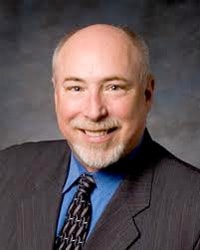 A coalition of conservative groups called Privacy for all Students submitted 620,000 signatures to get the initiative on the November 2014 ballot, said Frank Schubert (pictured), the political strategist handling the signature gathering effort.
To qualify, at least 505,000 valid signatures must be submitted. To verify the signatures, each of California's 58 counties will first check that the overall count is correct, then conduct a random sampling to make sure they are legitimate. After that, it is likely the state would order a full review.
Said Gina Gleason of the group Faith and Public Policy: "Many people said we had no chance to collect over half a million signatures in just 90 days, but we have proven them wrong by gathering over 115,000 more signatures than the minimum needed."
Governor Jerry Brown signed the protections into law in August 2012. They require public schools to allow those students access to whichever restroom and locker room they want.
California Republicans approved a resolution supporting the law's repeal in October 2012.