Lambda Legal has filed a lawsuit against Hesperia Unified School District in San Bernardino County, California, on behalf of a lesbian teacher, Julia Frost, who was formerly employed at Sultana High School, alleging that she was fired for being gay. The AP reports the lawsuit, filed in San Bernardino County Superior Court on Tuesday, insists Frost was a victim of "unlawful discrimination, harassment and retaliation because of her sexual orientation":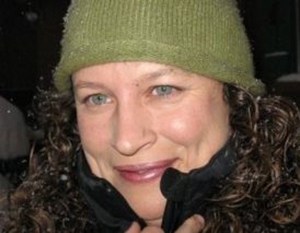 The suit alleges that administrators created a hostile environment for Frost and gay students, singling them out for harassment, and investigated Frost for "teaching homosexuality." The suit said that despite the harassment, Frost still received an outstanding performance review.
The district said in a statement Frost was "legitimately and appropriately dismissed" and is taking legal action for personal gain.
Frost was a co-sponsor with another teacher who is not gay of the Gay/Straight Alliance, which has chapters in schools across the country. The lawsuit alleges that the club's activities and announcements were censored and specifically omitted from a listing of school organizations in a student handbook.
Frost, who had been an English teacher at Sultana High from August 2011 until May 2013, paints a picture of a strongly anti-gay school and staff. Administrators allegedly threatened to reveal students' sexual orientation to their parents after complaining of bullying. Frost says her teaching contract wasn't renewed after she helped a student print and fill out a complaint form against a teacher "who told a student to 'take the gay headband off' in class and commented 'that's so gay' in a disparaging manner."
(Photo via FrontiersLA)